LogoClocks.com - Signs with changeable artwork for restaurants, bars, retail stores and museums.
CATALOG PAGE 4 - FLIP COVER SIGNS WITH CHANGEABLE GRAPHICS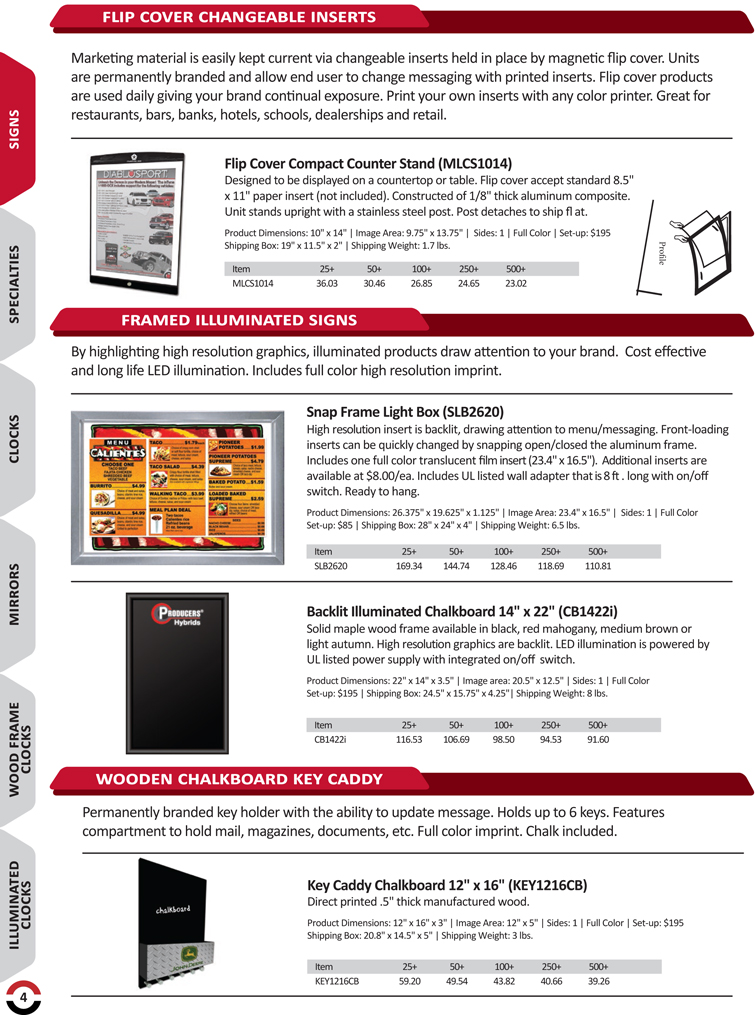 Choose from a variety of Flip Cover changeable signs. We offer floor signs, counter signs and wall signs. The artwork can be easily replaced inside each sign. This allows you to change your event promotions or pricing as needed. The wall signs contains a dry erase board so you can offers specials or daily news. The counter top flip signs are great for restaurants, bars and retail stores to present pricing or menus.
Order a custom dry erase board for your company. These boards are great for advertising upcoming events and specials. The dry erase board can also have an LED added to the front for keeping track of future dates. Each LED has a warranty for lasting protection.

We also offer countertop signs and displays. These signs can also have a magnetic lens so the inner advertising can easily be changes. Order your custom countertop signs from GIFTCO.