LogoClocks.com sells custom LED digital clocks and digital timers with interchangeable inserts. Personalized countdown clocks with interchangeable inserts. Multifunctional countdown timers with your logo printed onto the front of the timer. Digital LED clocks and countdown clocks with your logo. Order countdown clocks and countdown timers from our clock company. Digital countdown timers are popular for bars, restaurants and casinos. We can print your full color logo onto the front of each countdown timer. Countdown timers can be manufactured with dry erase boards showcasing your company logo or customized artwork.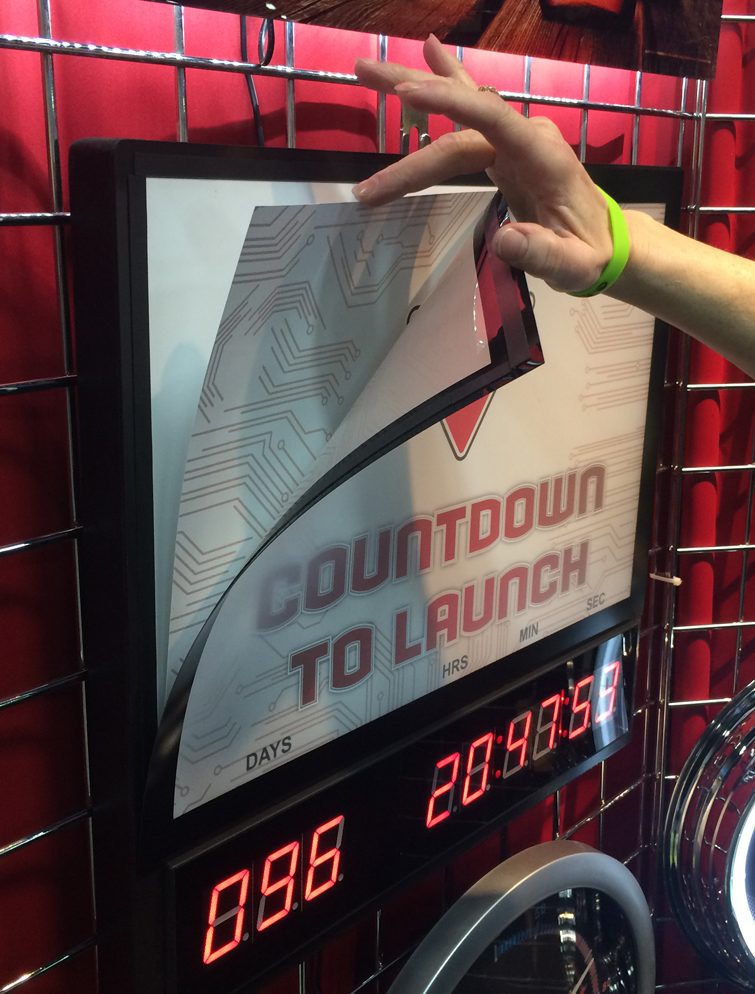 The top portion of the countdown timer can be illuminated. There is an extra charge to add the lighting to the top panel. Ask your Sales Associate for a quote on your project.

All digital LED signs are powered by a 12 volt transformer that plugs into a 110 volt electrical outlet. Send us your artwork for a free virtual representation of your digital LED countdown clock. All countdown clocks are made in the USA. Each countdown timer includes a three year warranty on the LED display.